NAFAS Designer of The Year Competition Held in The Dunsilly Hotel 6th April 2019

And The Winner Is Colleen Hamill

Colleen will represent NIGFAS at The 60th Diamond NAFAS Celebrations in London 8th - 10th August 2019




Colleen is pictured here with Delyth Price Judge, Karen Frew Competitions Officer and NIGFAS Chairman Liz Manning
6oth Diamond Floral Art Show London
NAFAS DESIGNER OF THE YEAR COMPETITION
Colleen Hamill NIGFAS EXHIBITS
National Photography Competition Results 2019
Congratulations and thank you to all competitors who entered the 2019 Photography Competition.
A huge well done to Ann Belcher, South West Area who achieved Best Overall Image achieving a 1st in Class 3 'Faceted' and being awarded The South Midlands Trophy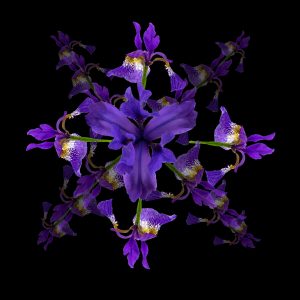 Floral Art & Design Show – Competition Results
Congratulations to Eleanor Griffiths, Cheshire Area who won Best Individual Exhibit in Class 6, 'Time to Shine'

https://www.nafas.org.uk/wp-content/uploads/2019/08/Results-Leaflet-BDC-2019-final.pdf


NIGFAS SCHEDULE REGULATIONS REVISED EDITION 2018

Revised 2018 – please note amendments
All classes will be judged in accordance with the NAFAS Competitions Manual ( 3rd Edition 2015)
All exhibits to be assembled at the show unless otherwise stated
All exhibits must be the unaided work of the named competitor/s
All exhibits will be staged on tabling approximately 72cms. from the floor unless otherwise stated
All stated measurements are approximate
All staging will be painted/covered DOVE GREY unless otherwise stated
Nothing may be attached to any background provided
Competitors may use their own background unless otherwise stated
All exhibits must be staged within the allocated space
The use of aerosol sprays within the competition venue is prohibited
A competitor is permitted only one entry per class
At the end of staging time competitors must leave the hall immediately, when requested to do so
Comment cards and Competitor Name Cards must not be removed or tampered with before the Show closes
The decision of the Judge/s is final
Any complaint by a competitor must be handed to the Competition Secretary IN WRITING

 

before the end of staging
Disclaimer.
  

Neither NIGFAS nor the owners of the property can accept any liability whatsoever for loss or damage sustained by any competitor.

 

All exhibits and property are at the Competitor's own risk
A

 

competitor who has won TWO

 

1st prizes in

 

NIGFAS Novice classes is

 

ineligible to enter the Novice section
A competitor who has won THREE 1st prizes in NIGFAS Intermediate classes is

 

ineligible to enter the Intermediate section
A competitor who has won ONE

 

1st prize in a NIGFAS

 

Intermediate class is ineligible to enter the Novice class

 
A competitor who has won ONE 1st prize in a NIGFAS Open class is ineligible to enter either Novice or Intermediate classes

Photographs are not to be published on social media etc., until after the competition event has ended and only with the permission of the competitor.
The Link Below is the National Photography Competition Schedule 2019
Diamond Edition
Competition Rules, Schedule and Entry Form
http://www.nafas.org.uk/wp-content/uploads/2018/10/Photography-Competition-2019a.pdf
NEW DIRECTIVE FROM NAFAS PHOTOGRAPHY
Following a New Directive From NAFAS PHOTOGRAPHY
Please Click the Link Below
https://www.facebook.com/sharer/sharer.php?u=https%3A%2F%2Fwww.facebook.com%2F150670191974238%2Fposts%2F765594017148516


As an Area, we in NIGFAS would support the statement from NAFAS with regards comment cards.
Our Media Officer does not, and will not photograph comment cards and post on Social Media.
We would ask members NOT TO PHOTOGRAPH COMMENT CARDS, MAKE JUDGEMENTS and post on SOCIAL MEDIA.
NIGFAS Area Chairman
Liz Manning
CLARIFICATION
for NIGFAS Members and AOIFA Members Regarding Entering Competitions
This Post is in regards to the AOIFA National Competitions advertised on the NIGFAS Facebook Page and NIGFAS Website Page.
For a NIGFAS Member to Enter into the AOIFA National Competitions you must be an Independent AOIFA Member.
To do this you will have to go on to the AOIFA Website page and contact the AOIFA Secretary. She will then tell you how the process works and the cost involved.
For AOIFA Members that wish to enter NIGFAS Competitions you must also be a member of a NIGFAS Club or become an Independent member of NIGFAS by contacting the NIGFAS Secretary. The information can be found on the NIGFAS Website and he will let you know how the process works and the cost involved.
With Regards the AOIFA Flower Festival we have had confirmation from the AOIFA Secretary that they would more than welcome any club who would wish to Exhibit at the Flower Festival and the Pro Forma Form is already on both the NIGFAS Facebook and Website pages