Welcome to the website of the Northern Ireland Group of Flower Arrangement Societies,
 an area of NAFAS.
Enjoy browsing through our site, as we hope to keep you informed, as to what floral events are happening around the area.
We are affiliated to NAFAS the National Association of Flower Arrangement Societies a registered charity. Currently the NIGFAS Area has 21 clubs with a membership of 1000. Our aim is to encourage all in the art of flower arranging, through demonstrations, talks, classes, flower festivals and show work. Many of these activities take place in local flower clubs to which you would be made most welcome.
No experience is necessary to join a flower club. Go along to one, you might discover a new talent! Please click on Flower Clubs to find one near you.
NIGFAS take an active part in the Belfast Spring and Autumn Fairs. Come and see us at our stand. See the Belfast Parks Department events brochures or website for details of these Shows.
There are lots of exciting events coming up and we would love to have your support at as Many of these as possible
Please Check Floral Events for Information
Liz Manning NIGFAS Area Chairman
Obituary to The Rev Mac

NIGFAS members have been very saddened by the death of the
Very Rev. William McMillan MBE, MA on 19th. January 2020.
This is a tribute to our wonderful friend who is so sadly missed by everyone.
With affection he was called "Mac" by all who knew him and in a strange way he didn't need the title "Rev" to indicate his Christianity and his love and respect for all aspects of God's Creation. When Mac left school, his teacher said he would either end up on the stage or the pulpit. She underestimated him. He did both.
Mac said that he became involved in flower arranging by accident! His first love of flowers stemmed from gardening and he was a member of Suffolk Garden Society. Observing the Floral Art Competitions, he expressed his opinions on the matter of drapes and was challenged to do better. He accepted the challenge and joined a class taken by the late Mrs Betty McCrory. He used to arrange the flowers for special events in church and pretend that his wife Sheila had done them. It was not long before the Newry congregation realised that it was Mac and not Sheila who did the flowers. To quote his son" Dad, it is bad enough having to be the son of a clergyman, but a flower arranger as well?"
On moving to Dunmurry he 'discovered 'Julia Clements and Betty, recognising his particular talents, encouraged him to enter competitions. He was then persuaded to take his Area Demonstrator's test. It wasn't long until he undertook his National Demonstrator's Test and was asked to demonstrate at the next National Show in Bournemouth. More National Shows followed. He has travelled the world demonstrating from Mexico to India, Barbados to Bangkok and many places closer to home. He used many of these events to raise funds for charities at home and abroad seeing every invite as a privilege and feeling that he learnt so much from the different cultures that he could not take a fee for himself.
He was chairman of NIGFAS from 1978-1980.
In Northern Ireland he worked to establish cross community nursery schools, places that did not exist at that time. At the 1978 Congress in Oxford he was awarded the IARF Albert Schweitzer Award for his work in breaking down barriers and in promoting religious freedom.
He was appointed a Special Associate of Honour of NAFAS in 1989.
He received the MBE in 1999 in recognition of his charity work.
Garden Clubs of America made him an Honorary Member, their highest award, granted only to 4 people outside the United Sates.
He lectured on several occasions in the de Young Museum in San Francisco.
In 2000 Mac was asked by Father Finnegan to design a festival to celebrate the Millennium at Dromantine House, Newry, Co Down and 120 of his friends from 26 different countries came to Design 2000- An International Symposium of Floral Art. Delegates gave him a standing ovation and Mac quoting his beloved Yeats 'Tread softly / Because you tread on my dreams' said simply 'You have made my dream come true'. This international gathering was repeated in 2006.
A prolific writer Mac penned books, articles and pamphlets on many subjects. His writings displayed both a depth and breadth of knowledge presented in a style that was eloquent, accurate and instructive. 'Floral Designs – A Celtic Way' and 'Beyond Mere Words' are examples of his published Floral Art books
To celebrate his 80th Birthday and the contribution he made to flower arranging NIGFAS arranged to have a plant named after him and in 2011 the name HOSTA
'Reverend MAC' was registered.
He won Best in Show at WAFA in Canada and in 2014 Mac won the special WAFA award for the MOST INNOVATIVE design at the 11th World Flower Show held in Dublin, and this was after he supposedly retired!!
MAC was a true friend to many, had a great interest in history, a wonderful command of language, worked tirelessly to unite communities in Northern Ireland and served Dunmurry First Presbyterian (Non- Subscribing) Church faithfully. We in NIGFAS are so proud to have known this outstanding man.
He is survived by his wife Sheila who over the years had to stay at home because of work, family commitments and to 'mind the shop' but was his rock and constant support.
Our Thoughts and prayers are with Sheila and the family at this sad time and he will be missed by all in the Flower Arranging world.
Liz Manning

Condolences Message  From Our Chairman
It is with great sadness that I have to inform you that Rev William McMillan MBE died  peacefully this morning. Rev MAC was a Special  Associate of Honour of NAFAS , a past Chairman of NIGFAS and a friend to many and will be greatly missed . Our thoughts and prayers are with the family at this sad time. 
Liz Manning 
NIGFAS Chairman
World Show Jaipur India
On behalf of everyone at NIGFAS can I wish everyone travelling to Jaipur, India for the 13th World Show 24th February - 1st March a safe journey and a great fun and flower filled experience through the wonderful world of flowers.
Sandra Abbott will be staging the NIGFAS Honorary Exhibit and we know she will be a wonderful ambassador for us.
Best wishes to everyone who has entered the competitions, to Joan Magee who will be judging and to Margaret Abernethy, Chairman of the Board of Directors WAFA as she carries out many roles over the time of the show.

Liz Manning NIGFAS Chairman
Judge for Floral Art Competition for NIGFAS Day 7th March 2020 is Rita Braithwaite
Rita Braithwaite is a National Judge from Northumberland and Durham NAFAS
Unfortunately Pat Hutchinson is unable to attend
Message from Christina Curtis National Chairman
The Malvern Spring Festival 7, 8, 9, 10th May 2020
Good Morning 
Please find here with attached the schedule and entry form relating to the RHS Malvern Spring Festival for your information.
The theme this year is Wanderlust and Wonder.
Present day horticulture is a result of mankind's wanderlust. For centuries people travelled the world discovering new plants and their special qualities striving to enrich lives and experiences.
Wanderlust is what drives us to explore, learn and find inspiration to create. It reflects an urge for self-development by experiencing the unknown, confronting unforeseen challenges, getting to know cultures and ways of life. As in gardening it helps us heal.
The concept of wanderlust could be taken literally; to create exhibits inspired by a voyage or more deeply as exhibit reflecting the journey of self-discovery, the longing for yet another new experience or vision.
Successful entries will be entitled to a £700 bursary (issued in instalments), however,  entries are limited. As ever please ensure that you examine the regulations as these are updated from time to time.
With kind regards.
Christina Curtis
CONGRATULATIONS
These are the Students who were presented their NAFAS Intermediate Certificate in Floral Art and Design Level 2 from
NIGFAS chairman Liz Manning at the NIGFAS AGM
Lorraine Bothwell, Jackie Catherwood, Johann Henderson, Ann Mullin, Thomas Caw, Sally Mc Curry, Audrey Seawright, Elbha Walmsley
Also in the photograph is Tutor Barbara Megarry, NIGFAS President Jean Bruce and JDS&E Chairman Winifred Gibbon
NIGFAS PHOTOGRAPHY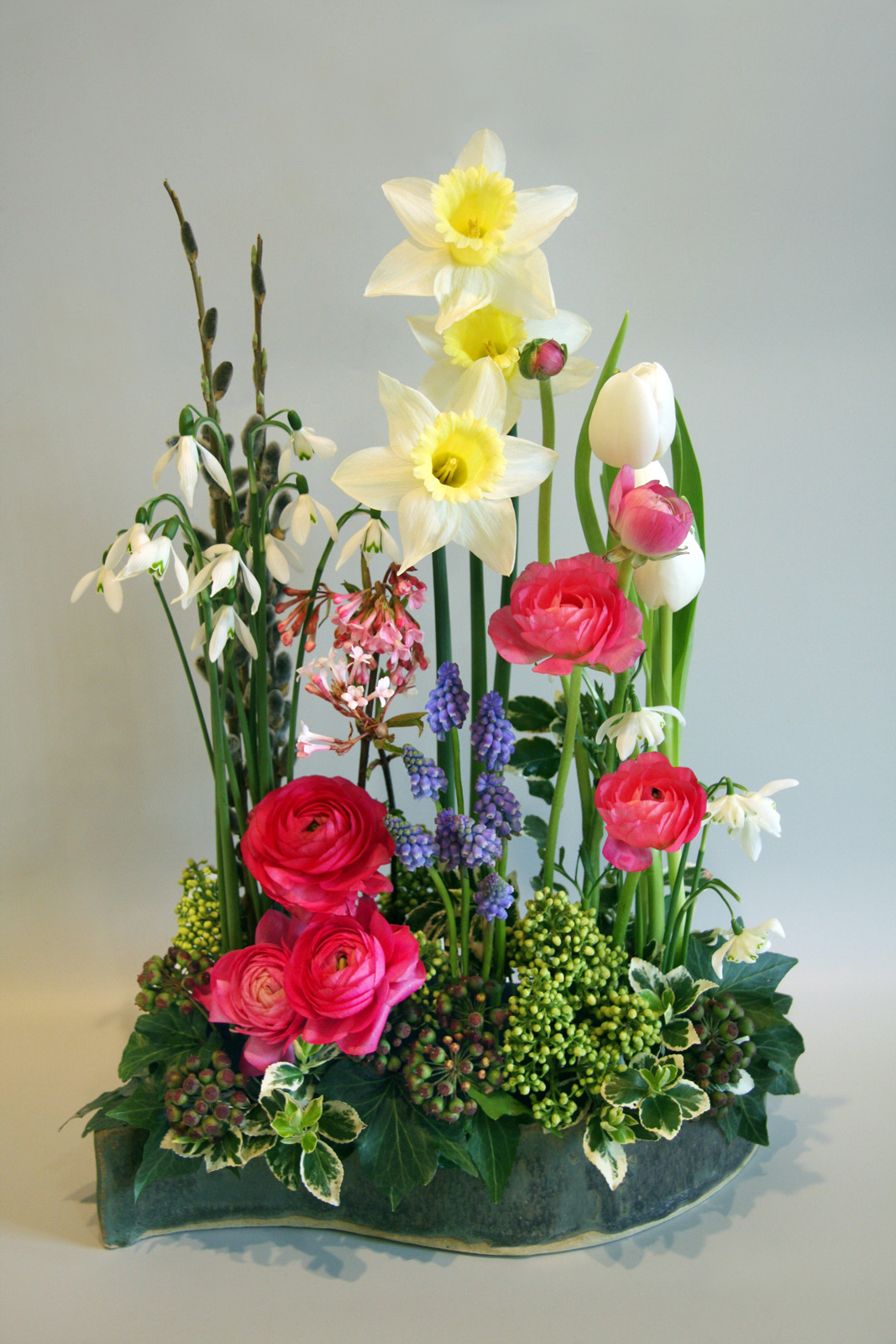 For latest Photos & Videos from NIGFAS & NAFAS
https://youtu.be/6JmFl55LvLE