Welcome to the website of the Northern Ireland Group of Flower Arrangement Societies,
 an area of NAFAS.
Enjoy browsing through our site, as we hope to keep you informed, as to what floral events are happening around the area.
We are affiliated to NAFAS the National Association of Flower Arrangement Societies a registered charity. Currently the NIGFAS Area has 21 clubs with a membership of 1000. Our aim is to encourage all in the art of flower arranging, through demonstrations, talks, classes, flower festivals and show work. Many of these activities take place in local flower clubs to which you would be made most welcome.
No experience is necessary to join a flower club. Go along to one, you might discover a new talent! Please click on Flower Clubs to find one near you.
NIGFAS take an active part in the Belfast Spring and Autumn Fairs. Come and see us at our stand. See the Belfast Parks Department events brochures or website for details of these Shows.
There are lots of exciting events coming up and we would love to have your support at as Many of these as possible
Please Check Floral Events for Information
Liz Manning NIGFAS Area Chairman
New Year Greetings From Our Chairman
A HEALTHY HAPPY AND FLOWER FILLED NEW YEAR to all our members. Looking forward to seeing you at our Council meeting in Coleraine on 1st February 2020 . Put the 7th March 2020 in your diary for NIGFAS Day , order your tickets and plan to be there to support us. 
Best wishes ,
Liz Manning CHAIRMAN
NIGFAS AGM Saturday 6th October 2019
Coral Gardiner NAFAS National Judge with one of her designs
WoW!!!! What an amazing day we had at the NIGFAS AGM.
Great show bench with wonderfully interpretive designs to give our Judge
Christine Picton plenty to think about.
An exciting Demonstration by Coral Gardiner but definitely had the WoW factor as far as the designs were concerned but also had the WoW factor as far as entertainment was concerned.
We had a lovely lunch from new caterers and the AGM had good reports - none of them very long.
Thanks to everyone that came. If you weren't there you missed a really good day.
Liz Manning NIGFAS Chairman
NIGFAS were delighted that so many Past Chairman and NIGFAS Patton could come along to our AGM on Saturday 5th October .
Left to right Linda Lyon's, Leslie Brant, Maurice Parkinson ( Patron ), Liz Manning ( Current Chairman) Jean Bruce, Margaret Abernethy, Helen Ross, James Burnside, Maureen Mulligan and Barbara Megarry
CONGRATULATIONS
These are the Students who were presented their NAFAS Intermediate Certificate in Floral Art and Design Level 2 from
NIGFAS chairman Liz Manning at the NIGFAS AGM
Lorraine Bothwell, Jackie Catherwood, Johann Henderson, Ann Mullin, Thomas Caw, Sally Mc Curry, Audrey Seawright, Elbha Walmsley
Also in the photograph is Tutor Barbara Megarry, NIGFAS President Jean Bruce and JDS&E Chairman Winifred Gibbon
Message from Chairman of NIGFAS Liz Manning
This is an exciting week for NAFAS and NIGFAS. Congratulations to NAFAS as they celebrate their Diamond Anniversary.
Best wishes to everyone from NIGFAS who is entering competitions, speaking or judging and especially to Colleen Hamill as she represents us in the Floral Designer of the Year Competition. We know you will do us proud. Safe travel and have a wonderful experience.
Best wishes to everyone from the Members, Executive Committee and Chairman of NIGFAS
Liz Manning
NAFAS Designer of The Year Competition Held in The Dunsilly Hotel 6th April 2019
And The Winner Is Colleen Hamill
Colleen will represent NIGFAS at The 60th Diamond NAFAS Celebrations in London 8th - 10th August 2019
Colleen is pictured here with Delyth Price Judge, Karen Frew Competitions Officer and NIGFAS Chairman Liz Manning
Would you like to give some of your free time. We Need Your Help !!!!!!!
NIGFAS PHOTOGRAPHY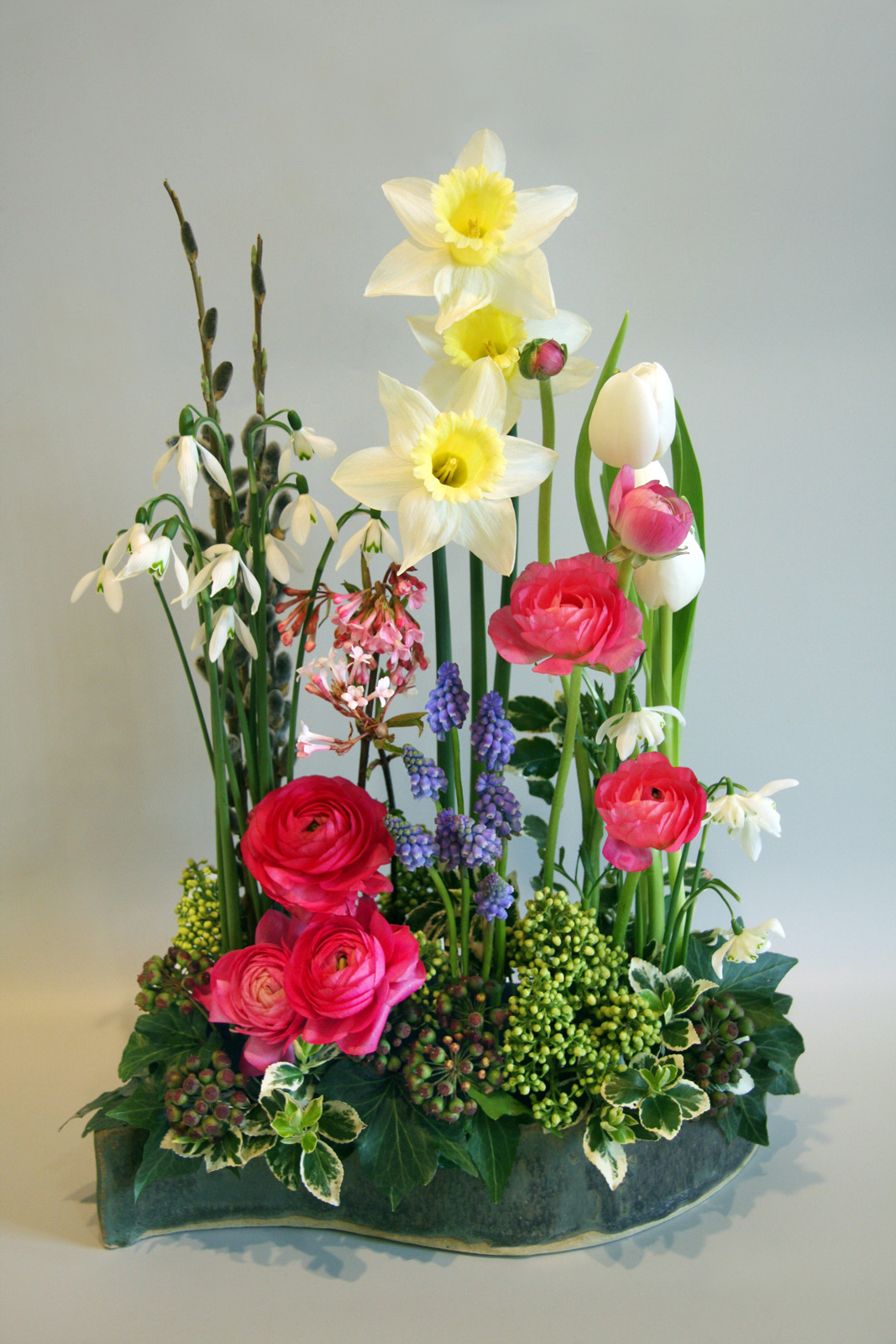 For latest Photos & Videos from NIGFAS & NAFAS
https://youtu.be/6JmFl55LvLE